iRacing has split up ProtoGT, moving the HPD to the new Le Mans series, and renaming the GT1/GT2 series to the "Fanatec GT Challenge".
I'd like to run this at some point, and was wondering if anyone else here would be interested in running this series on Wednesday night? Wednesday and Thursday GMT times are usually the popular times for this series, and the last time this was a GT-only series, Wednesday seemed to work out the best, so I'd like to try it again.
This weekend, Daylight Savings will roll the clocks forward here in North America. That means that, starting Monday March 12th, PracticePals will have TWO hours between it's usual start time (20:00 EDT), and the next official race (22:00 EDT), instead of only one hour of practice like we've had through the last few months.
If I can get a GT3 race out of the way on Monday, then I'll probably spend Wednesday practicing GT1. The races will go off 15 minutes before GT3, 21:45 EDT. All of the races are 35 minutes in length.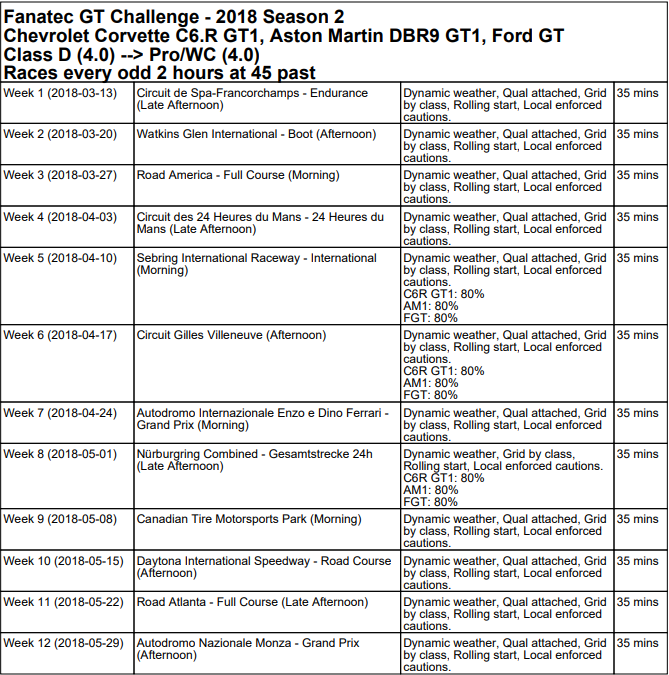 I won't be able to make the first week at Circuit de Spa, but I should be back for week 2 @ the Glen.
Last edited: